☰

Waxes, Polishers & Cleaners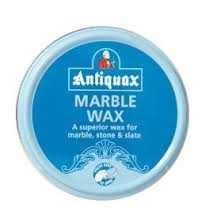 Antiquax Marble Wax
Antiquax Marble Wax is a superior blend of waxes including beeswax and carnuaba. It has been specially formulated to resist finger marking and to clean and polish, marble, stone, slate and granite. It will remove oil and light stains whilst enhancing the shine.
Antiquax can be applied onto stone, granite or marble.
Use Circa 1850 Furniture Cleaner to remove dirt and polish.
Apply Antiquax with a clean cotton cloth. Wait 15 minutes and buff with Antiquax Polishing Cloth.
Use Antiquax on all your stone on a regular basis for a long lasting finish.
Product Code: 1602
Size:
Case Pack:
250mL
6
HIGH END MARBLE WAX FROM ENGLAND
SUPERIOR COMBINATION OF BEESWAX AND CARNAUBA WAX
USED IN BRITISH MUSEUMS
SUITABLE FOR MARBLE, GRANITE AND STONE
Our products are available at many retail locations. To find a store near you, please click on WHERE TO BUY.
You may also purchase our products using our online store by clicking BUY NOW CANADA or BUY NOW USA.
No demonstration available.