☰

Waxes, Polishers & Cleaners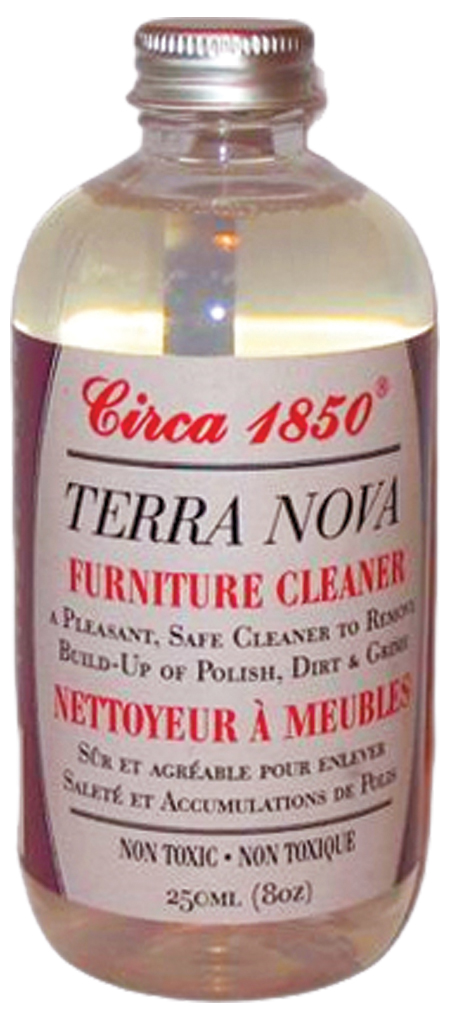 Terra Nova Furniture Cleaner
Circa 1850 Terra Nova Furniture Cleaner cuts through the dirt and grime that have accumulated over time. It cleans the surface of old polish build-up. Gentle in action with a pleasant odour.
Terra Nova products are non-toxic and environmentally friendly.
Apply Furniture Cleaner to a clean cloth. Gently rub the cleaner onto the surface of the wood to remove dirt, grime, and polish. Continue rubbing until the entire surface is clean. Use Furniture Cleaner on a regular basis to preserve the beauty of all wood furniture.
Product Code: 2104
Size:
Case Pack:
250 mL (8 oz)
6
SAFE, ENVIRONMENTALLY-FRIENDLY
NON-TOXIC
REMOVES BUILD-UP OF POLISH, DIRT AND GRIME
LEAVES NO RESIDUE
Our products are available at many retail locations. To find a store near you, please click on WHERE TO BUY.
You may also purchase our products using our online store by clicking BUY NOW CANADA or BUY NOW USA.
No demonstration available.