☰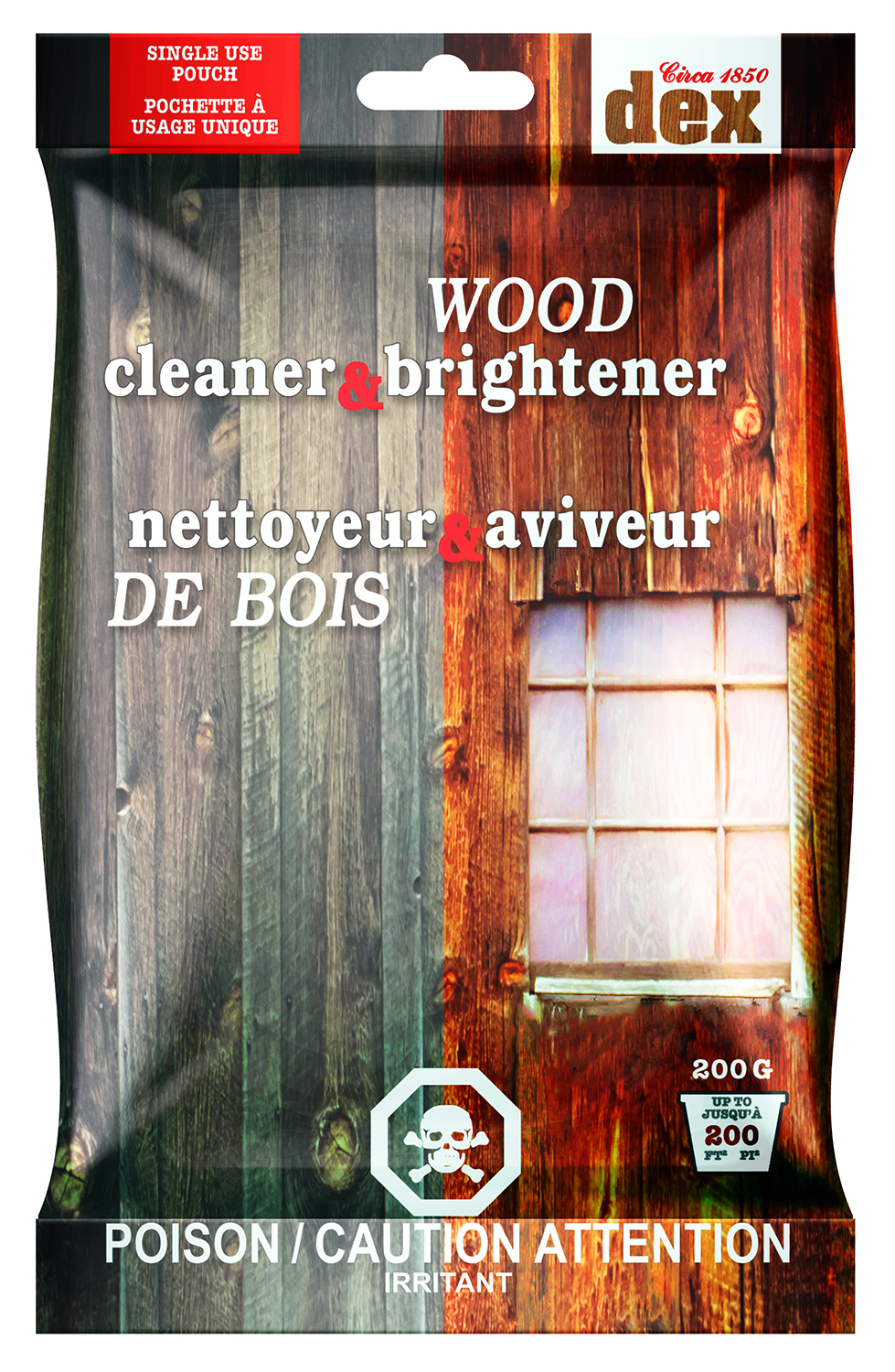 Circa 1850 DEX Wood Cleaner & Brightener
Circa 1850 DEX Wood Cleaner & Brightener is a heavy duty cleaner, brightener and surface prep. Ideal for all exterior wood surfaces including pressure-treated wood, composite, redwood and cedar. This single use package is the perfect amount to complete your project.
REGULAR STRENGTH: Add entire package to 8L of warm water.
EXTRA STRENGTH: Add entire package to 4L of warm water.
Upon mixing, solution will begin to foam. Stir thoroughly for 5 minutes or until the powder is completely dissolved.
APPLYING: Work in areas of 2m² (20ft²). Make sure surface is free of any dirt or debris. Pre-wet surface and adjacent plants/grass with fresh water. Apply mixed solution to surface with a pump sprayer, mop, roller or brush. Wait 10 minutes, adding more solution if the surface begins to dry.
CLEANING, RINSING & DRYING: Scrub surface with a stiff brush.
Rinse surface and adjacent plants/grass thoroughly with a hose, using high pressure.
OR
Pressure wash surface using a 40º tip and 1500-2500 PSI for pressure-treated wood and composites; 500-1000 PSI for redwood or cedar.
Allow the surface to dry thoroughly before finishing. Wait 24 hours before applying any oil-based finishes.
Product Code: 2311
Size:
Case Pack:
200 g
24
HEAVY DUTY CLEANER, BRIGHTENER & SURFACE PREP
SINGLE USE POUCH
SAFE FOR VEGETATION
Our products are available at many retail locations. To find a store near you, please click on WHERE TO BUY.
You may also purchase our products using our online store by clicking BUY NOW CANADA or BUY NOW USA.
No demonstration available.