☰

Adhesive & Glue Removers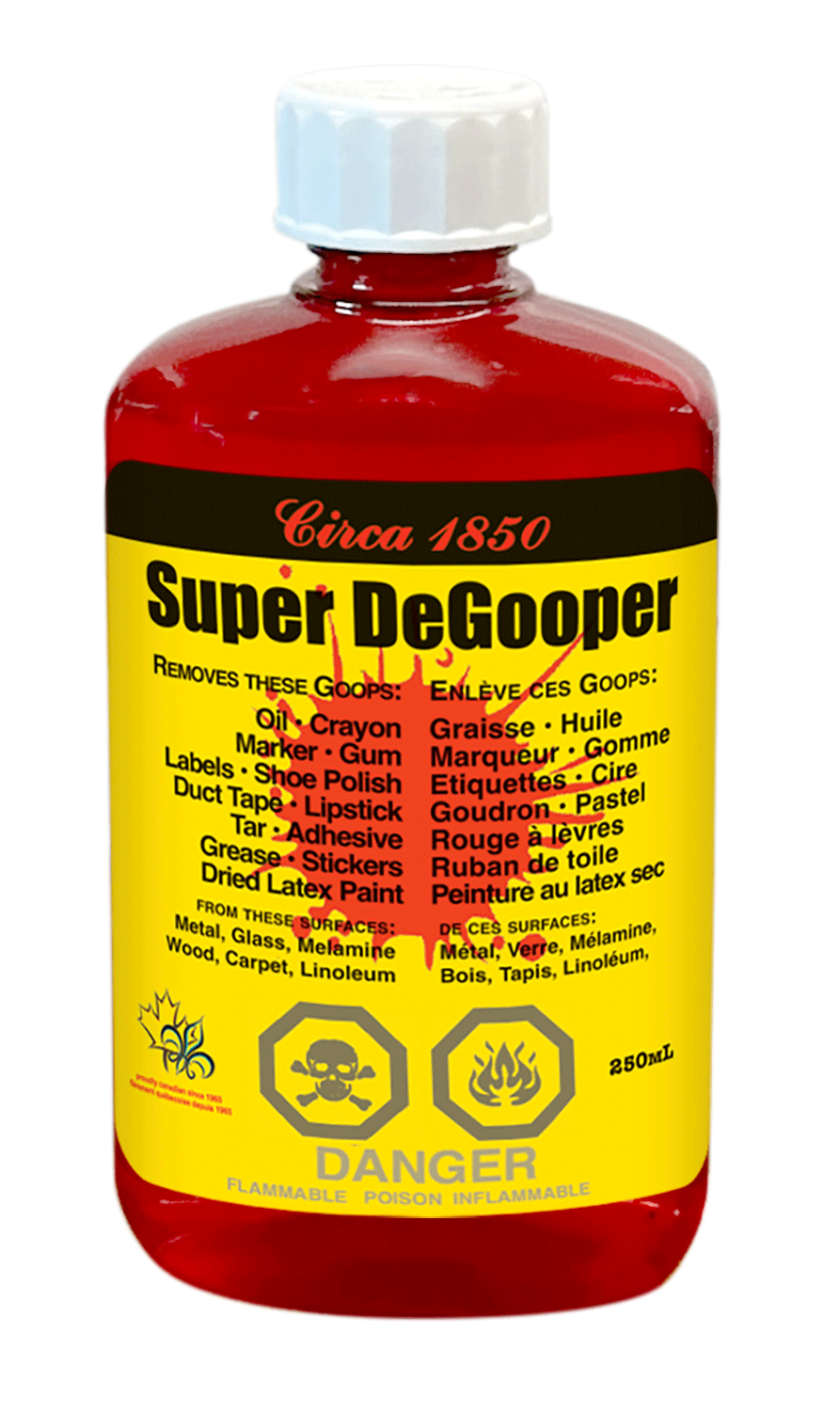 Circa 1850 Super DeGooper
Circa 1850 Super DeGooper quickly removes glues, stickers, inks, tar, lipstick, polish, gum, dried latex paint and much, much more. For use on plastic,wood, metal, glass, vinyl, brick, fiberglass, and most fabrics.
Always test on inconspicuous area before using on plastics, painted surfaces. Apply Super DeGooper to a cloth, blot, and rub lightly until spot is removed.
Product Code: 3200
Size:
Case Pack:
250 mL (½ pt)
12
1 L (1 qt)
12
3.78 L (1 gal)
2
ALL-PURPOSE REMOVER
REMOVES STICKERS AND LABELS
REMOVES TAPE RESIDUE
Our products are available at many retail locations. To find a store near you, please click on WHERE TO BUY.
You may also purchase our products using our online store by clicking BUY NOW CANADA or BUY NOW USA.
No demonstration available.