☰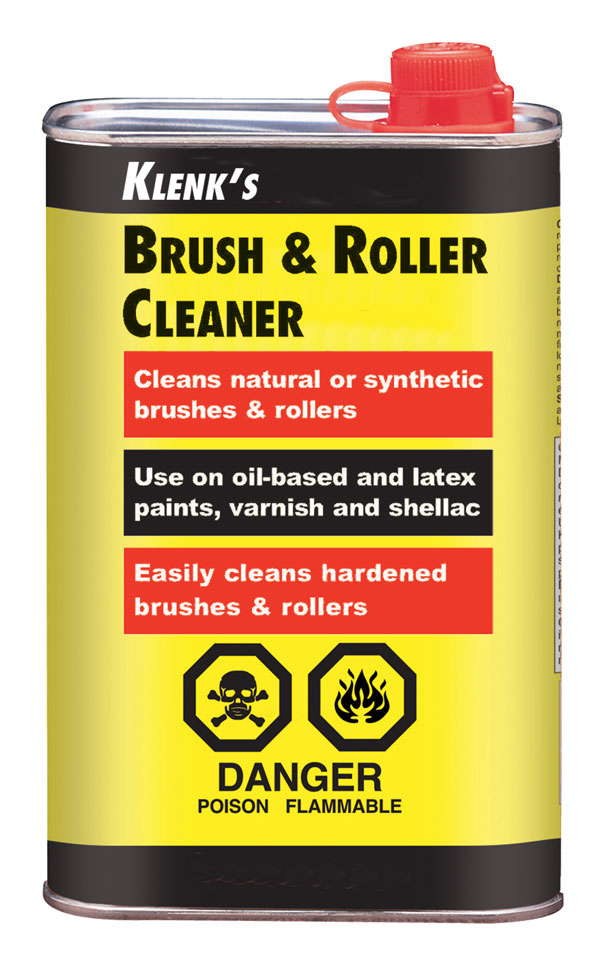 Klenk's Brush & Roller Cleaner
Klenk's Brush & Roller Cleaner is specially formulated to clean natural or synthetic brushes and rollers. Ideal for use with latex and oil-based paints, varnish and shellac. Easily cleans and restores hardened brushes and rollers.
Soak brushes and rollers in Klenk's Brush & Roller Cleaner overnight to remove hardened paint and varnish.
Product Code: 3205
Size:
Case Pack:
500 mL (1 pt)
12
1 L (1 qt)
12
Our products are available at many retail locations. To find a store near you, please click on WHERE TO BUY.
You may also purchase our products using our online store by clicking BUY NOW CANADA or BUY NOW USA.
No demonstration available.