☰

Bathtub Reglazing Epoxy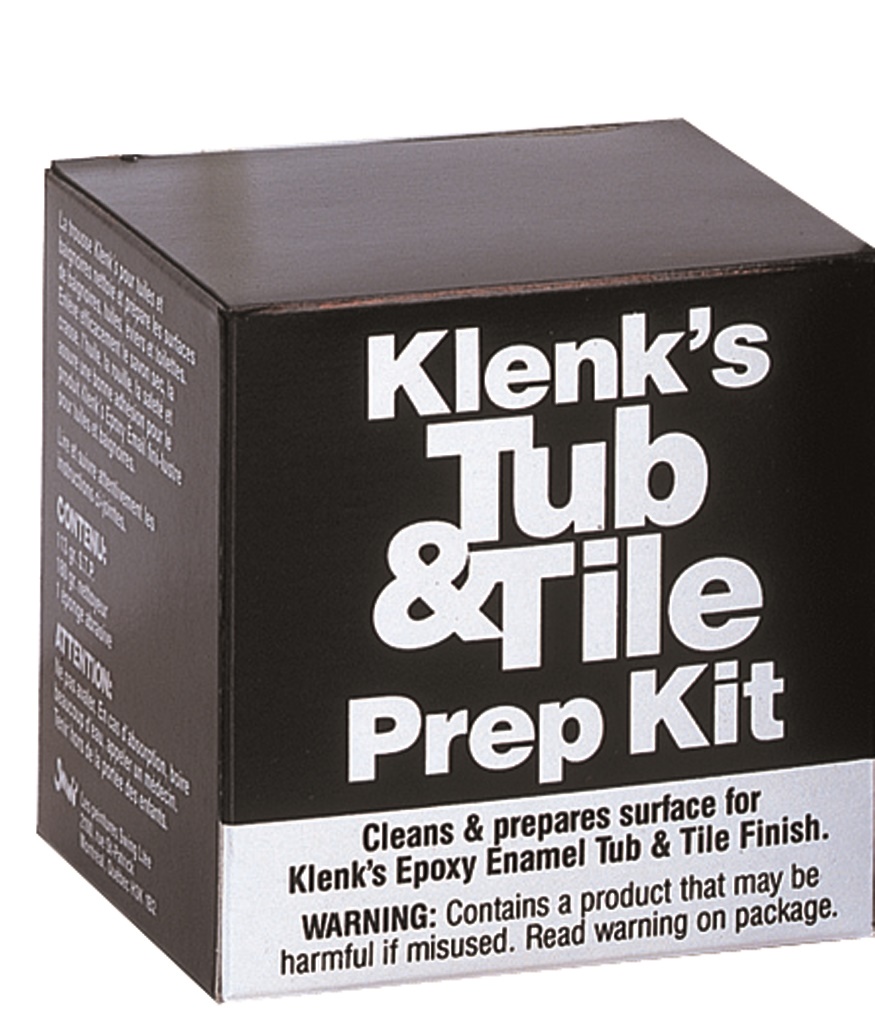 Klenk's Tub & Tile Prep Kit
Klenk's Tub & Tile Prep Kit cleans and prepares the surfaces of bathtubs, tiles, sinks and toilets. It effectively removes dried soap scum, rust, oil and grime and ensures proper adhesion of Klenk's Epoxy Enamel.
Wear gloves. Apply a portion of Klenk's Prep #1 Cleaning Compound to the abrasive side of the sponge. Rub the cleaning compound onto the surface in a circular fashion. Rinse the surface thoroughly with warm water. Dissolve the Swing TSP Powder in 4-8 litres (1-2 gal) of warm water. Scrub the surface using the sponge soaked in TSP solution. Rinse the surface thoroughly with warm water. Allow the surface to dry completely.
Product Code: 8170
Size:
Case Pack:
kit
8
CONTAINS PREP#1 CLEANING COMPOUND 180G
TRISODIUM PHOSPHATE 100G
ABRASIVE SPONGE
Our products are available at many retail locations. To find a store near you, please click on WHERE TO BUY.
You may also purchase our products using our online store by clicking BUY NOW CANADA or BUY NOW USA.