☰

Bathtub Reglazing Epoxy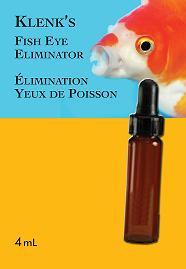 Klenk's Fish Eye Eliminator
Klenk's Fish Eye Eliminator eliminates the effect of fish eyes. Fish eyes, nasty little pea-sized craters in a finish film, occur when the wet finish's surface tension keeps it from flowing over slippery contaminants on the work. Silicone oil is by far the most common culprit in fish eye formation. Sources of silicone contamination found while bathtub repainting include silicone caulking residue, silicone grout sealer and silicone found in hairspray. Silicone contamination is also common in furniture refinishing, since many furniture polishes contain silicone oil.
Thoroughly remove all traces of caulking prior to cleaning by scraping off caulking, scrubbing with epoxy thinner and then scrubbing with ammonia. Contamination of paint with caulking residue may result in small circles where paint does not adhere (fish eyes).
Add 2 or 3 drops of Klenk's Fish Eye Eliminator per litre of paint. Stir gently then apply the next coat. Recaulk after painting.
Product Code: 8172
Size:
Case Pack:
4 mL (1 dram)
12
ELIMINATES EFFECT OF FISH EYES
USE FOR ALL SOLVENT-BASED COATINGS
ADD 2-3 DROPS PER LITRE
Our products are available at many retail locations. To find a store near you, please click on WHERE TO BUY.
You may also purchase our products using our online store by clicking BUY NOW CANADA or BUY NOW USA.
No demonstration available.