☰

Solvents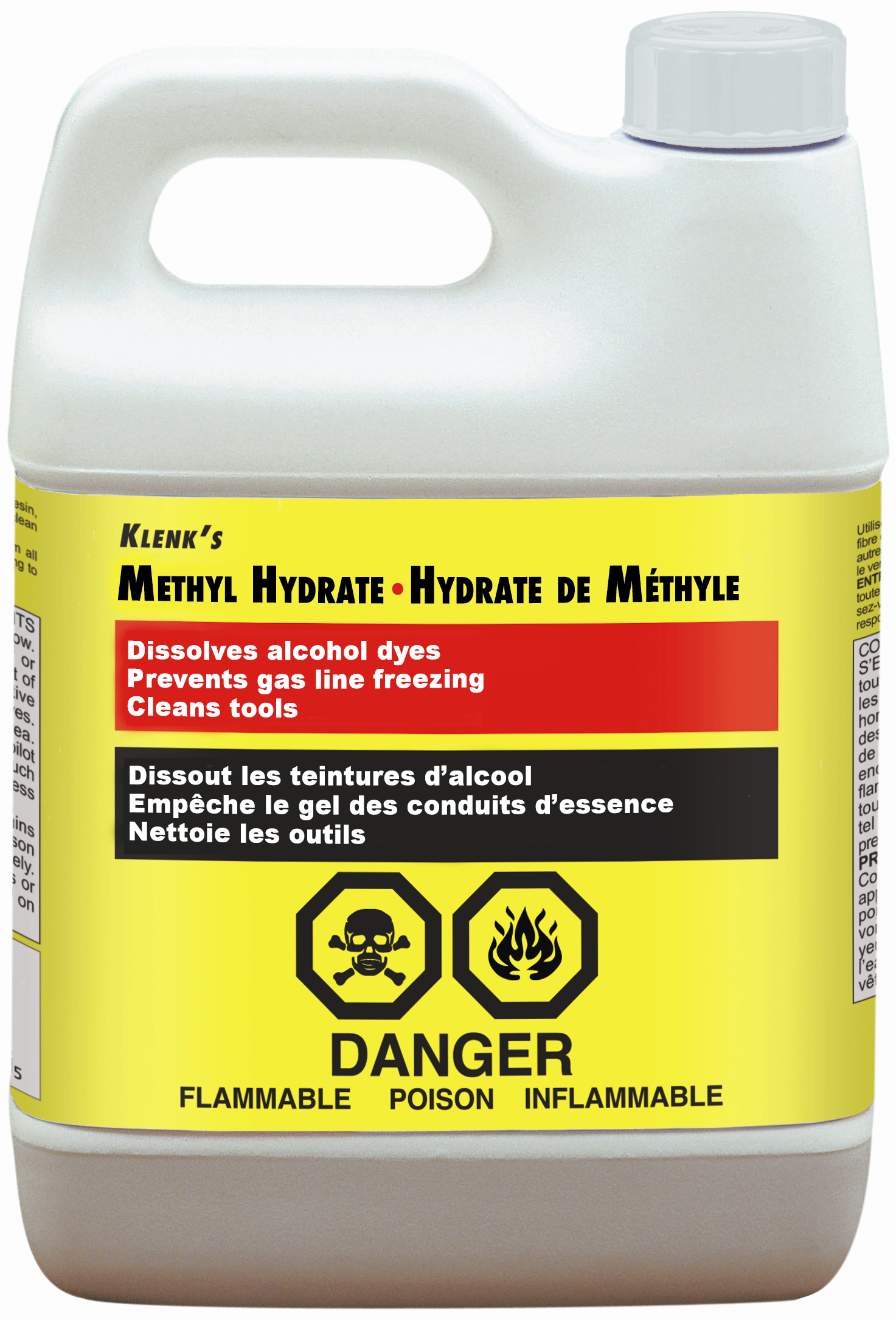 Klenk's Methyl Hydrate
Klenk's Methyl Hydrate thins shellac. It prevents gas line freezing and and cleans tools and brushes.
Use Klenk's Methyl Hydrate to thin shellac and alcohol dyes. Add directly. Use to clean and soften brushes, rollers and spray guns. Immerse in thinner, soak for 5-10 minutes, remove and let dry. Use to prevent gas line freezing, and clean glass surfaces.
Product Code: 9006
Size:
Case Pack:
500 mL (1 pt)
6
946 mL (1 qt)
6
3.78 L (1 gal)
4
THINS SHELLAC AND ALCOHOL DYES
PREVENTS GAS LINE FREEZING
CLEANS TOOLS AND BRUSHES
Our products are available at many retail locations. To find a store near you, please click on WHERE TO BUY.
You may also purchase our products using our online store by clicking BUY NOW CANADA or BUY NOW USA.
No demonstration available.