☰

Solvents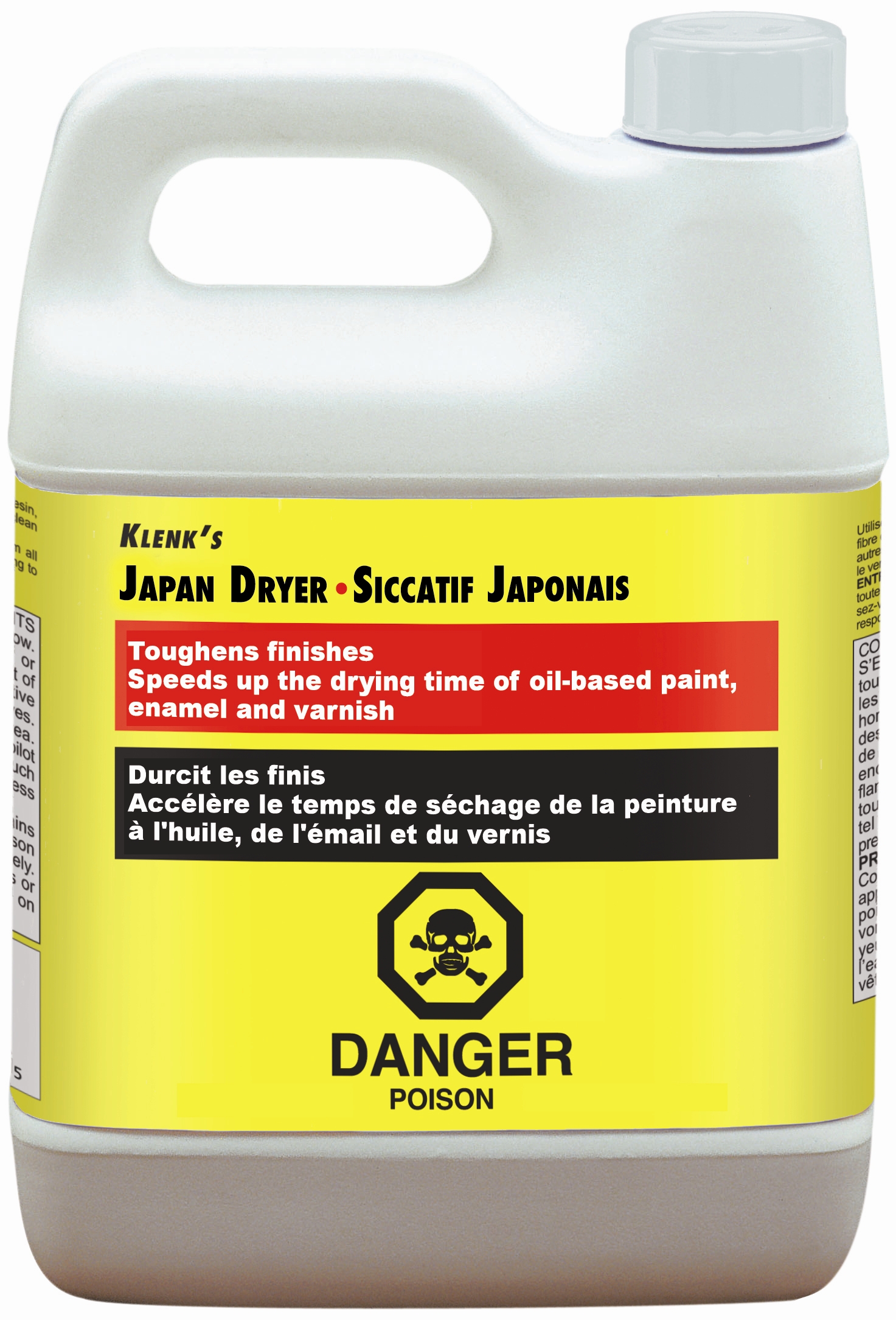 Klenk's Japan Dryer
Klenk's Japan Dryer toughens finishes. It speeds up the drying of oil-based paints and varnishes.
Use Klenk's Japan Dryer to speed up the drying time of oil-based paint, enamel and varnish. Toughens finishes. It is especially effective when weather is damp or cool. Stir in 7mL per 1L (26.5mL per 3.78L).
Product Code: 9021
Size:
Case Pack:
60 mL (2 oz)
12
500 mL (1 pt)
6
TOUGHENS FINISHES
SPEEDS DRYING
Our products are available at many retail locations. To find a store near you, please click on WHERE TO BUY.
You may also purchase our products using our online store by clicking BUY NOW CANADA or BUY NOW USA.
No demonstration available.